Stainless Steel Balustrades
Quality Stainless Steel Balustrades
Few materials can transform an interior living space from merely liveable to aesthetically stunning like stainless steel balustrades. In addition to their notable solidity and reliability, stainless steel balustrades have a certain modern appeal that they translate to whatever space they grace, making them ornamental as well as practical.
If you're wondering what material to choose for your balusters, you could certainly do a lot worse than opt for the durability and versatility of stainless steel balustrades.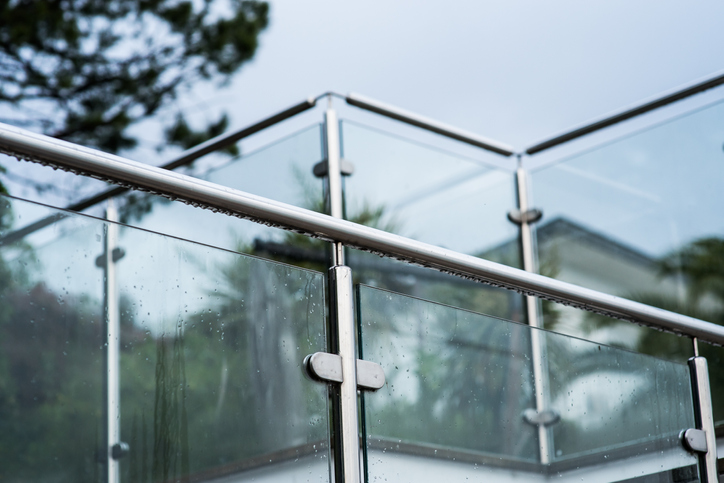 Why Choose Stainless Steel Balustrades?
Stainless steel balustrades can help craft the perfect ambience for your property. Their look of simple sophistication is appealing and charming, while their quiet strength is reassuring. In addition to these, stainless steel balustrades offer the following advantages:
1. Highly Versatile
Stainless steel balustrades fit all kinds of spaces and structures perfectly. They look just at home in a residential building as they do in a commercial building, imbuing both spaces with their trademark elegance and charm. The best part is, they complement the decor of whichever space they find themselves in.
Whether you're planning a residential or commercial structure, it's nice to have the full assurance that you'll never go wrong with stainless steel balustrades.
2. Extremely Durable
Boasting high levels of textile strength, stainless steel balustrades are nearly indestructible. They last at least several decades longer than other materials and are practically impervious to unfavourable weather conditions. They will not bend or break, even under intense pressure, they are invulnerable to pest and insect attack (Unlike wood), and will not rust even under sustained assault from elemental forces. Simply put, stainless steel balustrades offer complete bang for your buck.
3. Low Maintenance
With stainless steel balustrades, you wouldn't need to constantly agonize about the best way to extend its lifespan or maintain its look. You don't need any special chemicals to clean them, and you wouldn't need to stain them periodically. All stainless steel balustrades need to guarantee their longevity and keep them looking like new is semi-regular cleaning with a wet cloth. Stainless steel materials are non-corrosive and can be quite easily installed.
4. Budget-Friendly
Choosing to go with stainless steel balustrades can save you a whole lot of expenses both in the short and long term. For starters, they offer exceptional value for your money, at least when compared to other materials on the market. Again, they require little or no maintenance; you definitely will not spend more money on maintaining or staining stainless steel balustrades. This is a big boon, especially when you consider how long they last.
Let's Get It Done For You!
While stainless steel balustrades can be easily installed, it's always better, not to mention safer, to leave the job to trained and experienced professionals, so that you can get it right the first time and prevent incurring further expenses down the line. At EasyFix Balustrades, we are experts in everything pertaining to the supply and installation of balustrades. Our team is efficient, knowledgeable, and friendly. Trust us with your stainless steel installation projects for the best solutions and let us deliver sterling results for you.
We also provide Stainless Steel Posts