Easyfix Balustrades is a one stop shop for all things Balustrade.
From fabricated posts to frameless glass systems, Juliet balconies to banister rails, glass clamps to single part components, Easyfix will have the solution.
The Easyfix range consists of 316 (outdoor grade) and 304 (indoor grade) stainless steel parts with the frameless systems being offered in Aluminium.
We also offer a mirror finish (chrome effect) when required in or near a coastal environment.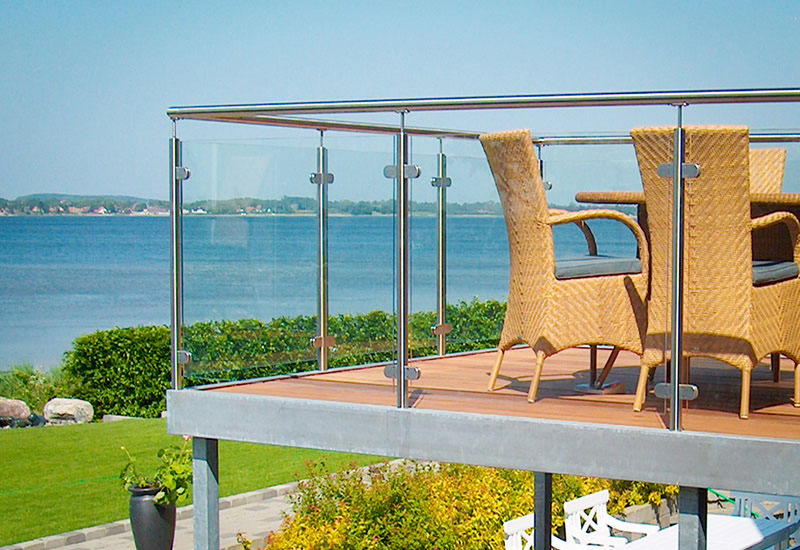 This elegant glass solution is suitable for many applications from residential to commercial settings. Using this balustrade gives the luxury out-view of your balcony without the need of obstacles disrupting your view.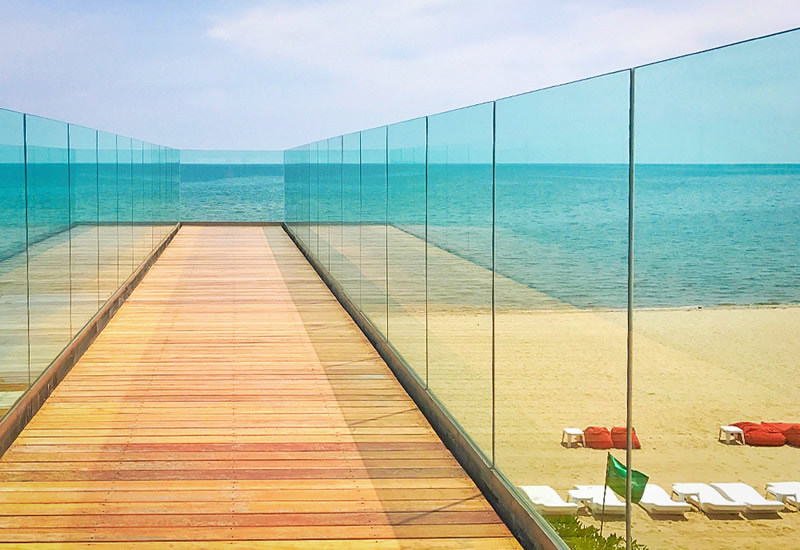 Thank you EasyFix, I am absolutely delighted! Your service throughout has been impeccable; you were helpful, efficient, on time and on budget. What more could I have asked for ? Well an excellent end product is the icing on the cake, and even better my beautiful view does all the talking.
Thank you for being so customer focused. The guys who we dealt with were great and Spence (well everyone) has been really helpful and pleasant to work with, the whole project has been made stress-free for all of us.
Just wanted to thank you and the team for giving us a fabulous Juliet balcony. Fabulous job, it looks great and finishes off our bedroom extension tremendously. The whole experience from start to finish has been excellent. Special mention to the filters and Brian who did a great job. Really pleased with the whole experience and would strongly recommend your business to anyone.
I am writing to congratulate you on planning and ensuring your team executed a fantastic job in installing our new Balustrade, the job was arranged with precision along with excellent communication, we are more than satisfied with the complete work, and now have the privacy and safety on our balcony, your customer satisfaction is way above most companies we deal with on a day to day basis. Thank you.
I am writing to thank you and your team for the excellent work and attention to detail in supplying and installing the stainless steel and glass surround to our new decking area at the Club. The quality of the work is excellent and has been very well received by our members and committee. Stephen Robinson and his design team were extremely helpful and easy to deal with and were able to answer any queries which inevitably arise when designing and installing such a project.
Could I also pay particular note to your installation team, who worked very quickly with the minimum of disruption to the Club, not always in the most favourable conditions. Again, no query from myself or others went unanswered and they were professional and courteous at all times. Please pass on our thanks to them for their considerable efforts.
Lobortis arcu at suspendisse arcu egestas lectus purus magna interdum aliquam scelerisque.
Ante varius at tortor auctor dui mi eros auctor consectetur cras velit, neque et tellus nulla viverra natoque aliquam, malesuada viverra adipiscing diam eu auctor id tellus.
In habitant est rhoncus molestie tristique et egestas eleifend elit mauris massa tempus nulla elementum, faucibus pretium nibh vitae ultricies eleifend .
Scelerisque dignissim semper augue eget turpis dolor, a, mauris lacus arcu dictumst dolor aliquet faucibus suspendisse dolor lobortis faucibus risus, in diam.
Habitant eget tellus accumsan, interdum vitae vitae aliquet at gravida nulla urna, enim a enim diam tempor accumsan, semper diam id velit netus arcu lectus eros.
Corporate Event Management
Orci, gravida at dolor penatibus praesent. Id ac nunc nunc elementum vitae nunc cursus. Nunc cras facilisis fermentum elementum, suspendisse augue dolor.
Tempor sit dictum volutpat tortor. Mauris eleifend commodo mi pharetra aliquam sed. Commodo odio quis neque.
Donec lectus maecenas odio pretium erat. Sed netus sit amet, fames fermentum. Sed in nulla a nisl leo.
Habitant mauris, est massa dignissim nulla et porttitor erat mauris sed platea morbi tortor dignissim cursus.
Amet elementum sed et lectus feugiat sagittis, quam nunc eget nec mauris a habitant ut pellentesque.
Auctor vitae cras sem sagittis, sit arcu, libero consectetur scelerisque tristique ut donec et ipsum quis.
Maecenas lectus sit pellentesque egestas et sit at pellentesque nunc malesuada cursus iaculis feugiat ac justo.