Glass balconies are extremely popular, with good reason. They look arresting and stunning in and of themselves, but that's not the full measure of them. They help provide an uncluttered view of the outside world and make your space look bigger and airier, and they can be pretty practical too if you live in areas with high winds.
Considering fitting your old or new apartment with a glass balcony? It'll be one of the best decisions you'll ever make. Because of their practical as well as aesthetic qualities, glass balconies are useful in all kinds of situations, and practically all living spaces.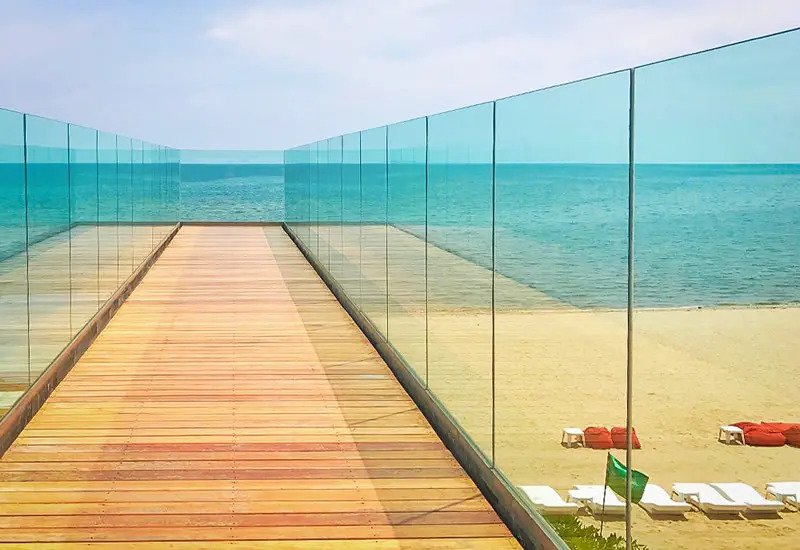 In residential buildings, they add a touch of class and sophistication, looking great both from the inside and outside. In addition, the absence of gaps in their railings makes them safer and more practical for homes with small children and pets. In commercial buildings, glass balconies maximize the utility value of upper-level walkways and offer uninhibited, captivating views of the surrounding landscape.
In terms of design, the options and potentials of glass balconies are practically endless. You can take your pick between tinted or frosted glass, frameless glass, steel railings, or wooden baluster posts. In whatever form or shape (terrace balcony or the minimalist Juliet balcony), a glass balcony will make your property all the better for its presence.
Are there safety concerns with glass balconies? Not if you let a trusted supply and installation company like us handle the task for you. Glass balconies look deceptively fragile and delicate. In reality, they are extremely strong.
When you let experts like EasyFix Balustrades handle the construction of your glass balcony, you can expect high-quality materials across the board. If you require greater assurance and protection, we can also supply toughened/laminate glass which acts like a windshield when impacted at force.
Glass Balcony Installation
EasyFix Balustrades will help design and install glass balconies with external or internal support. Depending on the design of your structure, we'll determine what's right for your structure and work to achieve the best possible outcome for you.
We're also happy to carry out small structural adjustments to ensure that we arrive at the perfect solution for you. If that turns out to be Juliet balconies, you can also count on us to deliver the right blend of minimalism and aesthetics to ensure that your balcony, and property, stand out.
Work With Us!
At EasyFix Balustrades, we have the full complement of experience, in-depth know-how, and quality equipment and materials to make a rousing success of all your building and home improvement projects. Our response rate is swift, our turnarounds are rapid, and our prices are some of the most competitive in the market. We take immense pride in our work, and with us, there's no project too big or too small. Contact us today and let's deliver our trademark excellence to your project. We also provide Balcony Balustrades